Skip to content

Published on Aug 23, 2021
10 Largest Database-as-a-Service (DBaaS) Providers
Want to learn more about Database-as-a-Service (DBaaS)? Read up on the 10 largest providers and explanations for common questions.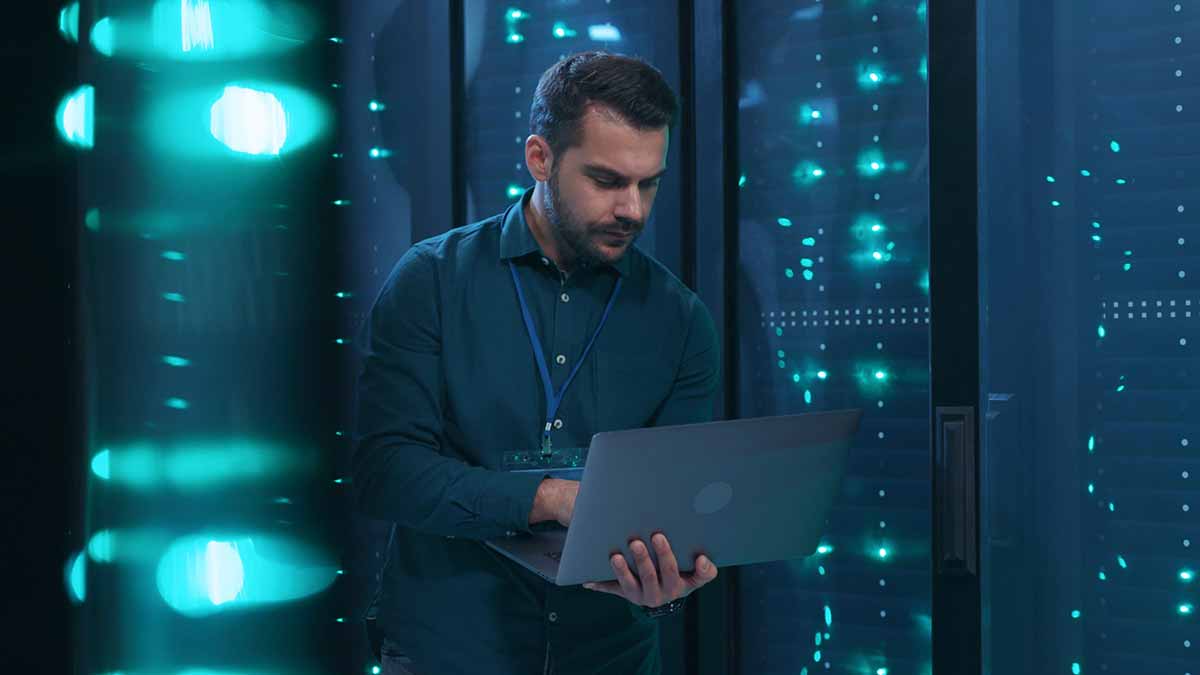 Today's IT requires ample storage. But the challenge with today's storage needs is that they fluctuate. And even companies that have steady database needs require large amounts of storage where managing databases in-house can be time-consuming and expensive.
As a result, most companies look to database-as-a-service providers to fulfill these needs. Databases can serve many purposes but the great benefit of using a DBaaS is that your technology team won't have to handle the ongoing upkeep and security updates for these databases.
Database rental has many great benefits for consideration when evaluating your needs. For example, some companies use a hybrid model of on-premises databases mixed with managed cloud databases.
We'll explain what database-as-a-service is, when you should use it, the many benefits you can enjoy from this service and the top DBaaS providers.
What is Database-as-a-Service?
The simplest example of what database-as-a-service is that many people understand is Google Drive. Google Drive allocates a set amount of storage to each user. Within the storage, you can create folders and structures to meet your needs.
Likewise, many databases offer structure and processing as part of their storage services. DBaaS encompasses many different services that you likely use every day and think nothing about.
In a sense, website hosting is a database-as-a-service offering a specifically structured database service that renders your website to visitors when they type the URL.
But there are far larger databases available to meet the needs of businesses and developers. These databases can come in many different types including:
Different types of databases are more scalable than others. NoSQL is the most modern DBaaS offering options that will grow with your company and applications quickly.
When you purchase a DBaaS subscription, you'll get all the necessary tools to manage a cloud-based database. These tools include licenses, provisioning, maintenance and ongoing support.
Cloud-hosted APIs make it possible for developers to create applications in the cloud and write and read data from those cloud-based databases.
DBaaS Benefits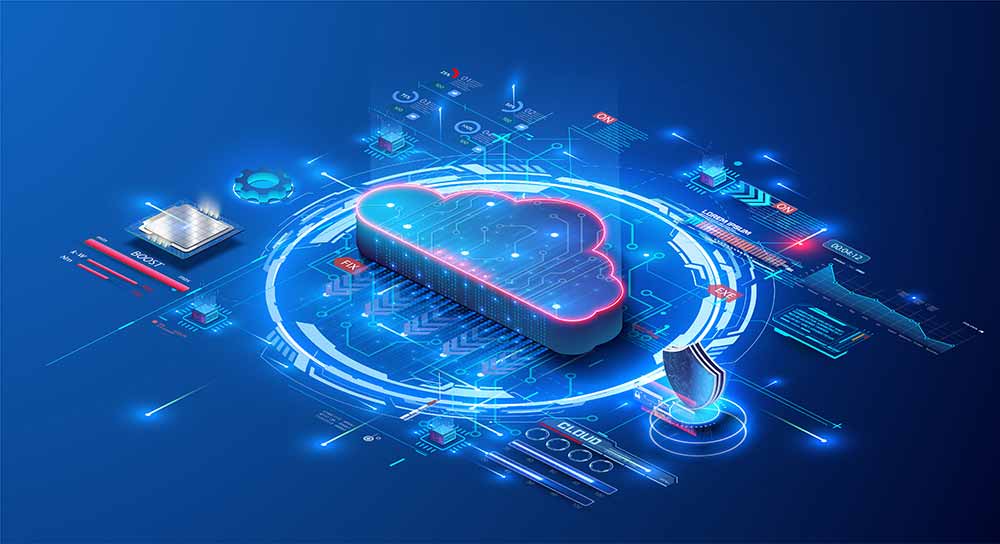 The benefits that a database-as-a-service offers are immense and impactful for most organizations. Here's a look at these great benefits.
Excellent service quality: to get access to a cloud-based database, you'll agree to a service level agreement that outlines the performance and support that comes with your subscription. As such, these database companies must meet these high standards and uphold security guidelines. The availability of the database must match what is outlined in the service agreement.
Fast deployments: your in-house resources will no longer have to worry about administrative tasks. Instead, they can focus on innovating for your company and deploying those innovations to aid in business growth instead of focusing on keeping systems running.
Flexibility: as your need for resources change, it's easy to upgrade or decrease your database usage. Most DBaaS companies charge based on usage, which means you won't have to worry about changing licensing agreements or subscription levels from month to month as your needs change.
Quick provisioning: most database-as-a-service providers offer self-service capabilities so that you can get started quickly with just a few clicks. That way, you don't have to worry about governance or administrative responsibilities.
Improved agility: business requirements can change from one hour to the next. With on-premises solutions, you might need a deployment to address new requirements. But DBaaS allows you to be much more agile to meet changing needs and requirements.
Outstanding security: DBaaS providers handle the security side of things, which means you won't have to worry about keeping the database updated to protect your valuable data. These providers offer multi-layered security to protect data at rest.
10 Largest Database-as-a-Service providers
Armed with information about why providing database-as-a-service is such a popular option today, you're ready to review the top players in the space. Here's a look at the 10 largest database-as-a-service providers.
1. BangDB
BangDB is a NoSQL database offering various database types, including key-value, document and graph storage. The great benefit BangDB offers is layering in artificial intelligence to better understand your data to make it more actionable. NoSQL databases are the fastest growing database trend thanks to their speed and scalability.
Different types of databases are more scalable than others. NoSQL is the most modern DBaaS offering options that will grow with your company and applications quickly.
2. RavenDB
RavenDB is a document database that is extremely easy to configure. It offers ACID support and features C# code. RavenStudio makes development simpler because you don't need a SSMS or SQL Developer. The database is versatile and useful for a variety of situations.
3. SAP Data Warehouse
SAP Data provides excellent solutions for optimizing data. The database offers analytics and reports that help make data understandable and actionable. Database security is especially outstanding with SAP. Sharing information with authorized users is simple to guide large teams in managing their data.
4. IBM Cloud Databases
The IBM Cloud includes incredibly simple integrations. Customers enjoy the simple buying process and clear pricing structure. IBM provides superior performance and speed for DBaaS. Optimizing the service to meet your company's individual needs is simple. Users also report excellent performance during peak traffic.
5. Couchbase
Couchbase offers outstanding agility so that companies can access their data wherever and whenever they need to. The infrastructure is robust and allows for remote work. Analyzing data is also simple with Couchbase, which users appreciate. Couchbase is secure, fast and flexible and offers NoSQL database options.
Looking for one of the most innovative Database-as-a-Service providers?
6. SingleStore
SingleStore used to be named MySQL. The relational database offers cloud, on-premises and hybrid options. Users appreciate how easy it is to transfer data from other sources. Installing and managing the database is also simple and quick. The database performs at high rates even with large data sets.
7. Amazon Web Services
Amazon Web Services offers various database-as-a-service options. You can select relational databases or NoSQL ones. The service is highly scalable and integrates with other AWS services. Select your capacity as you need it and automate your administrative tasks to save time when using AWS database services.
8. Oracle
Oracle's database-as-a-service offering provides excellent performance and outstanding security. The service will grow and change with you thanks to its scalability. The service can help reduce your IT operations and management expenses. Select self-managed options to meet your organization's needs. The database is autonomous, making it ideal for managing all database needs in one place.
9. Azure
Microsoft Azure is a SQL database. Customers appreciate the simple and clear billing structure so that they don't face any budgeting surprises. The service scales as your demand increases and you'll experience excellent uptime. Deployments when using Azure are fast and simple and Microsoft does regular security updates.
10. MongoDB
MongoDB offers a NoSQL database. The company offers different services to meet your needs. MongoDB Atlas is a multi-cloud database service. It features automation to optimize resources and performance. MongoDB Enterprise Advanced allows you to run the database yourself on-premises. That way, you can take advantage of private or hybrid cloud environments.
Get Started with BangDB NoSQL Database-as-a-Service
BangDB is a leading NoSQL DBaaS. With artificial intelligence to help you identify and solve relevant problems facing your organization. The database natively supports AI and streaming services to allow you to log events to evaluating patterns in real-time.
Getting started is simple. Downloading and installing the database using our simple instructions.