Skip to content
How Starbucks Provides a better CX (Coffee/Customer) Experience with Coffee (Data) Analytics, Brewing (Artificial) Intelligence and Mocha (Machine) Learning? 2
Profiting from advanced analytics and AI:
Starbucks introduced its customer-focused mobile app and member rewards program to sneak personalization into the plan. It increased the data collected from their own customers, understood the preferences and behaviours towards interests pertaining to the purchasing habits. They personalize the experience for each and every customer based on a unique AI algorithm based on the customers' preferences and spending habits.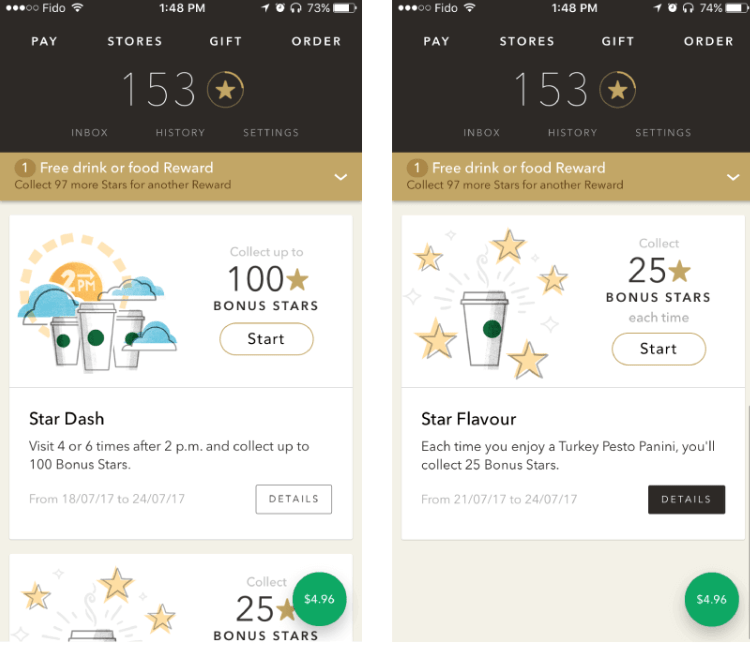 How Starbucks uses AI for Hyper-personalization?
They introduced a loyalty program that is incredibly successful. Critically acclaimed over 17.6 million active members at the end of Q4, 2019. This is a 15% increase compared to last year. The loyalty program is introduced in their app downloads where they target their users and absorb behavioural patterns to push notifications regarding food and beverage suggestions personalized for each customer. The Customized and specially made AI algorithm analyzes the past purchase history of the customer, interests, tastes and preferences to predict future recommendations. They even engage their loyalty customers with personalized rewards and games through e-mails and mobile.
Top brands like Starbucks have moved to predictive personalization, in which AI and Machine learning analyzes the customer behaviour and interests with a whole lot of factors to predict meaningful recommendations to improve hyper-personalization factor, thereby inducing customers to purchase.